Pocket Support Worksheet
Worksheet updated on May 31st, 2019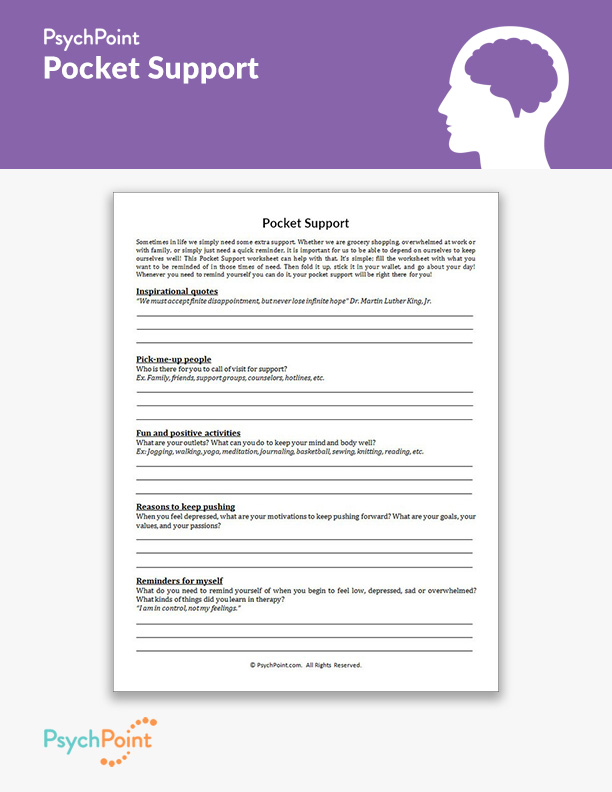 When a patient is learning what is affecting them and ways to feel better it is expected that they take lessons learned in therapy and to them to their lifestyles. Sometimes in the heat of emotions and stress patients can forget what they learned and how to implement them, and need a reminder of why and how they are working to better themselves.
About This Worksheet
This worksheet is a twist on the traditional coping cards one sees with cognitive behavioral therapy. It is a reference sheet of support and inspiration for patients to keep with them when going about their days. In my experience, this exercise is very well received and those who create pocket supports keep them for many years after completing therapy.
Instructions
The worksheet asks the patient to list inspirational quotes, "pick-me-up people", fun and positive activities, reasons to keep pushing, and "reminders for yourself" (coping strategies, motivations, and things learned in therapy). After completing the worksheet the patient is instructed to fold up the sheet in place it in his or her wallet to have when needed.
Related PsychPoint Values Worksheets