List Of Emotions Worksheet
Worksheet updated on June 25th, 2019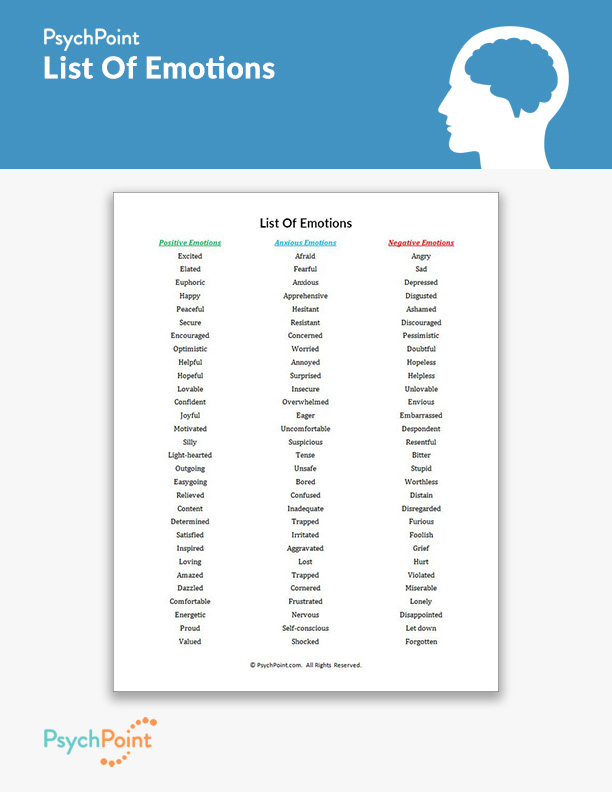 Sometimes it can be tough for our clients to know what words to use to express what they are feeling. Feelings and emotions are complex, and can sometimes be uncomfortable and overwhelming. When our clients struggle to articulate their feelings it can be helpful to provide a guide to help navigate them through the words to use to reflect on how they feel.
About This Worksheet
This is a list of emotions. This worksheet provides a list 160 emotion words that a client can use to express how he or she feels. This worksheet is a useful reference when working with a client who is working toward understanding how they feel and communicating those feelings.
Instructions
This list of emotions worksheet is to be used as a reference. It is a list that is to be presented to clients to use as a visual aid for psychoeducational purposes.
More Relationship Worksheets